Dy lojëra të reja Pokémon janë njoftuar si pjesë e 25 vjetorit të Pokémon
 

dhe njëra është një lojë open-world që adhuruesit e kësaj serie e kanë pritur për një kohë të gjatë.

Pokémon Legends Arceus është një lojë krejt e re që zhvillohet në rajonin e Sinnoh, por qindra vjet më përpara ngjarjeve të lojërave Diamond and Pearl (remake i të cilës, Brilliant Diamond and Shining Pearl, u prezantuan gjithashtu). Karakteri juaj jeton në një nga vendbanimet e para në Sinnoh i  cila u krijua nga trajnerët e Pokémon nga e gjithë bota. Tre startuesit për Legends Arceus do të vijnë nga breza të ndryshëm si Rowlet, Cyndaquil dhe Oshawott dhe jo nga Generation 4 të Turtwig, Chimchar, and Piplup.

Vendbanimi në të cilin do të ndodheni do të shërbej si baza juaj, ju do të keni mundësinë që të ekploroni një rajoni tepër të madh në këtë lojë open-world. Gjithashtu pjesë e kësaj loje do të jetë edhe një veçori nga Sword and Shield e quajtur Wild Area. Pokémons do të mund t'i gjeni teksa eksploroni në këtë rajonin dhe kapja e tyre bëhet gjithashtu teksa eksploroni pa qënë nevoja për betejë. Ju do të jeni në gjendje që të kërkoni për këto Pokémon të hidhni Pokéballs pa qënë nevoja për të luftuar me ta.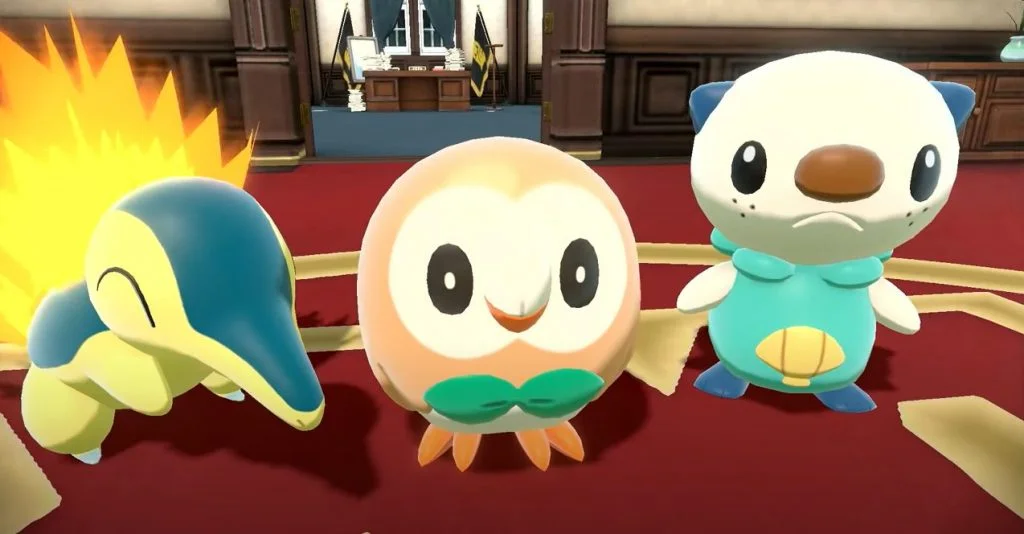 Por mos u shqetësoni pasi do të keni akoma mundësinë që të ndesheni me ta duke përdorur sistemet e dyluftimit turn-based.
Loja ka shumë ngjashmëri me lojën e Legend of Zelda: Breath of the Wild, e cila ka vendosur një standard për lojërat open-world në Switch. Mund të themi që edhe muzika e trailer ka një ngjashmëri me atë të Breath of the Wild. Kompania e Pokémon nuk ka dhënë shumë detaje në lidhje me historinë e kësaj loje dhe se çfarë roli do të luajë Arceus. Presim që kjo lojë të sjellë shumë informacione në lidhje me rajonin e Sinnoh dhe gjithashtu për universin e Pokémon.
Burimi gameon.al