Një film i ri i Silent Hill mund të vijë shumë shpejt, për befasinë e shumë njerëzve. Ekskluziviteti i Silent Hill është një nga IP-të horror më të njohura në lojëra pranë Resident Evil. Si i tillë, Hollivudi nuk humbi kohë duke u përpjekur për të sjellë një version të madh të serialit në ekranet e kinemave.
Filmi i parë fitoi rreth 100 milionë dollarë me një buxhet prej 50 milionë dollarësh, që do të thotë se nuk ishte një hit masiv, por mjaftonte që Hollivudi ta provonte sërish. Një vazhdim u bë rreth gjashtë vjet më vonë dhe ishte një bombë kritike dhe financiare, duke vrarë çdo ide për një të ardhme për Silent Hill jashtë lojërave. Menjëherë pas kësaj, Silent Hill gjithashtu u qetësua në frontin e lojërave pasi loja Silent Hill e Hideo Kojima u anulua.
Thënë kështu, një film i tretë duket se është në rrugë e sipër. Në vitin 2020, regjisori i Silent Hill, Christophe Gans, tha se po shkruante një skenar për një hyrje të re në serial. Kur foli për revistën franceze Jeuxvideo, Gans deklaroi se filmi i tij i ri Silent Hill mund të dalë në 2023 dhe se ai ka punuar për të përditësuar filmin që nga hyrja e tij e parë në seri, pasi tmerri ka evoluar. Ai madje e krahasoi serialin me The Twilight Zone, i cili mund të japë një ide për llojin e filmit që Gans po bën.
"Skenari për një film të ri Silent Hill që është krejtësisht i pavarur nga dy filmat e mëparshëm të realizuar dhe respekton mënyrën se si Silent Hill ka evoluar", tha Gans. "Shumicën e kohës, këto janë histori të pavarura. Silent Hill është pak si The Twilight Zone, Dimensioni i Katërt, një vend ku çdo gjë dhe gjithçka mund të ndodhë. Kam punuar në një Silent Hill të re që është Silent Hill i vitit 2023 meqenëse filmi do të dilte vitin e ardhshëm, në 2023, dhe jo një Silent Hill siç e imagjinoja në 2006. Është një Silent Hill për audiencën e sotme duke qenë jashtëzakonisht respektues për sagën. Jam i vetëdijshëm që Silent Hill është një ekskluzivitet i madh i lojërave video dhe një vepër arti në kuptimin fisnik të termit."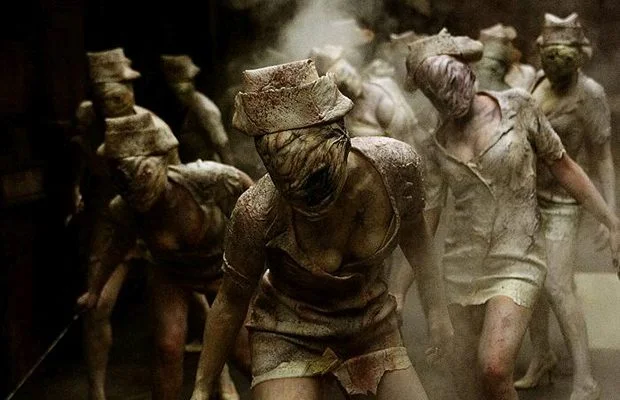 Për momentin, nuk ka asnjë fjalë zyrtare se kush tjetër është i përfshirë në këtë film, kur saktësisht do të shfaqet, e kështu me radhë. Është e mundur që Silent Hill i ri të dalë në një streaming service, pasi duket si një serial që mund të performojë më mirë atje sesa në një teatër.